The RNZYS Performance Programme Pacific Racing Team have emerged winners at the Youth International Match Racing Cup. The 2018 campaign, sponsored by Nespresso, ended with Auckland on a wet note.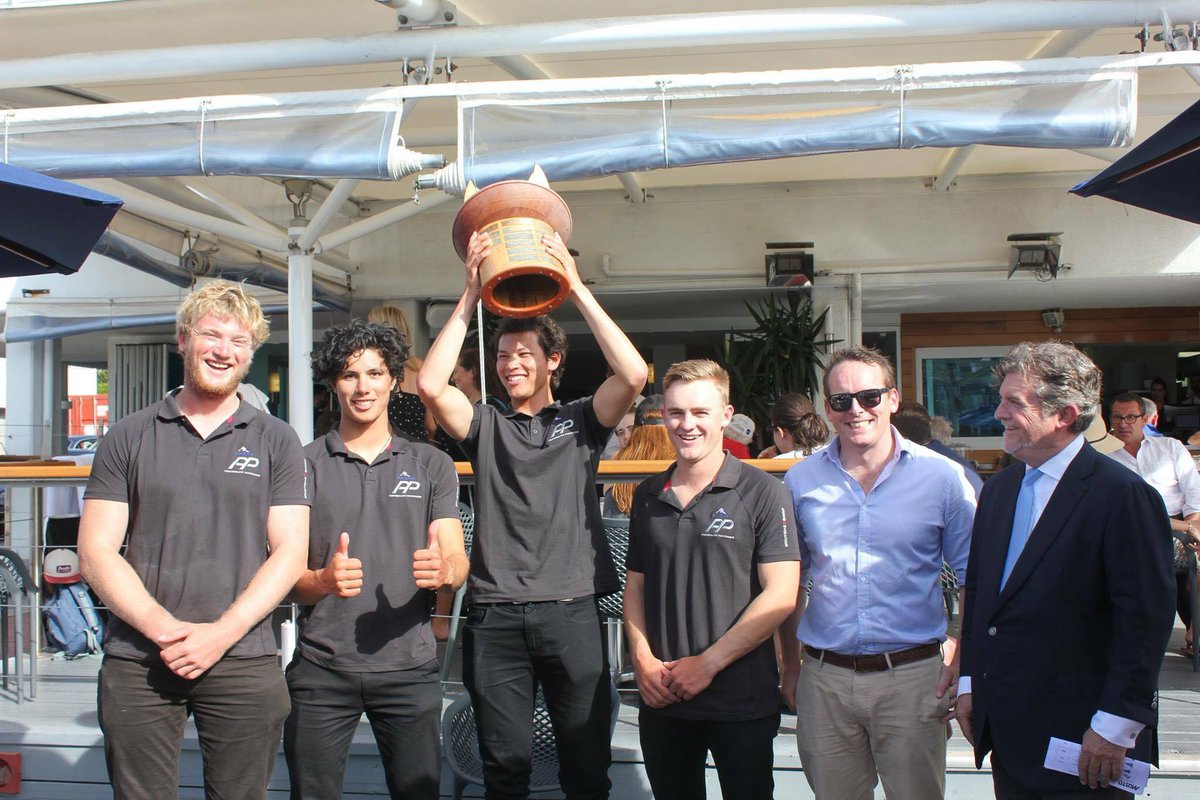 Leonard Takahashi led the team including Ibuki Koizumi, Taylor Balogh, Josh Wijohnand George Lee Rush to finish as top winners at the event. The semi finals had then top seed James Wilsonpick Finn Tapper while Takahashi faced Jordan Stevenson.
Wilson, who came back from 2-0 down in the quarters, faced a tough battle with his selection Tapper. They battled a tough one and it ended in a draw. Wilson managed to shake off Tapper in a final match to determine the winner.
After the race, he said it was a repeat of the last eight. He said his team did well in the pre starts but the main race was riddled with errors and then they could not see off the fourth race. He added that they were stoked on reaching the final so they pulled it off in the fifth race to reach the grand finale.
Takahashi led Stevenson2-0 in the other semi final clash. Takahashi was sailing hard and Stevenson was very close to the rocks. Stevenson was forced to sail towards the rocks of the Westhaven sea wall. He was black flagged and had to be towed off so Takahashi entered the finale on a high.
Wilson did well but it was obvious from the start that Takahashi had his eyes on the prize. In the pre start, he was penalized but he kept on getting rid of them with his fine sailing aided by the excellent boat speed. Takahashi was consistent, sailing to victory at the end. It is another plus for him after winning his last four match racing regattas.